Wireless Services:

Do you have more than one computers at your home or at the office that are not networked together? Would you like multiple computers to print to one printer or use one internet service connection throughout your entire home or office?
Are messy computer wires and equipment taking over your space?
Are you reluctant to penetrate your walls to install a network?
<![if !vml]>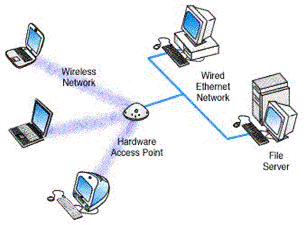 <![endif]>
BC Services can help! Call us today to install a wireless network in your home or office. We provide all the materials to network your computers, so donít feel pressured to buy any equipment. You will now be able to easily share files and printers within your own private network without any wires.
Services:

Install and configure wireless router


Install wireless cards and configure


Configure wired equivalent privacy (WEP) encryption or wireless protected access (WPA)


Share internet access on wireless PCs


Enable file and printer sharing between two PCs


Wireless orientation